How to decrypt bitlocker partition with dislocker on GNU/Linux
Last updated: Jan 29, 2023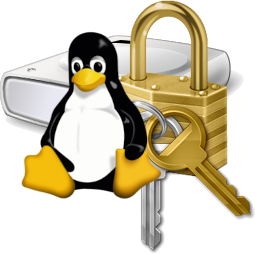 On my brand new computer, I have a dual boot with Windows and a Kali Linux. For security reason, I used bitlocker to encrypt my Windows partition. As it is encrypted, I needed a way to be able to read this partition from my Kali Linux, for that I used dislocker tool.
As we will see here, it's quite easy to use.
Install
The installation is Kali Linux oriented but it can easily be done on other distributions.
$ sudo apt update && sudo apt install dislocker
Identify the Windows partition
Once installed, we need to identify our Windows encrypted partition. To do this, we will use the fdisk tool.
List partitions with fdisk :
$ sudo fdisk -l Disk /dev/nvme0n1: 931,51 GiB, 1000204886016 bytes, 1953525168 sectors Disk model: Samsung SSD 980 1TB Units: sectors of 1 * 512 = 512 bytes Sector size (logical/physical): 512 bytes / 512 bytes I/O size (minimum/optimal): 16384 bytes / 131072 bytes Disklabel type: gpt Disk identifier: 5A1C0C90-61D9-1BBV-96C1-7ED8C4EI8BA5 Device Start End Sectors Size Type /dev/nvme0n1p1 2048 206847 204800 100M EFI System /dev/nvme0n1p2 206848 239615 32768 16M Microsoft reserved

/dev/nvme0n1p3 239616 1022901873 1022662258 487,6G Microsoft basic data

/dev/nvme0n1p4 1022902272 1024237567 1335296 652M Windows recovery environment /dev/nvme0n1p5 1024239616 1025216511 976896 477M Linux filesystem /dev/nvme0n1p6 1025216512 1953523711 928307200 442,7G Linux filesystem
Microsoft basic data with a size of 487,6G, I think it's a pretty good candidate. 🙂
Decrypt and Mount the partition
Depending on your hardware, we will decrypt the partition with pin code or with the recovery password. Indeed in case you have (like me) a TPM compatible hardware, the recovery password will be necessary.
In fact, if the TPM is enabled, you will get the following message if you try to decrypt with the PIN code :
[CRITICAL] None of the provided decryption mean is decrypting the keys. Abort. [CRITICAL] Unable to grab VMK or FVEK. Abort.
Preparation
Create two mount points for dislocker :
$ sudo mkdir /media/bitlocker && sudo chown

user:user

/media/bitlocker
$ sudo mkdir /media/bitlockerloop && sudo chown

user:user

/media/bitlockerloop
Decrypt
Decrypt with the recovery key (if TPM is enabled) :
$ sudo dislocker -V

/dev/nvme0n1p3

-p

181938-009977-030118-024662-878971-217634-366661-422744

-- /media/bitlocker
Decrypt with the PIN code (if TPM is disabled) :
$ sudo dislocker -V

/dev/nvme0n1p3

-u

123456

-- /media/bitlocker
Mount the decrypted partition
Mount the decrypted device :
$ sudo mount -o loop /media/bitlocker/dislocker-file /media/bitlockerloop
Check you have access to the Windows partition :
$ ls -l /media/bitlockerloop

This work is licensed under a
Creative Commons Attribution-NonCommercial-ShareAlike 4.0 International License
.
Contact :