How to manage Windows 10 Search Box with Group Policy
Last updated: Sep 9, 2020
Many users find the Windows 10 Search Box useless and pretty invasive. We will see how to hide or convert into search icon with group policy (GPO) in a Active Directory environment.
Create Group Policy Object
Open Active Directory Users and Computers :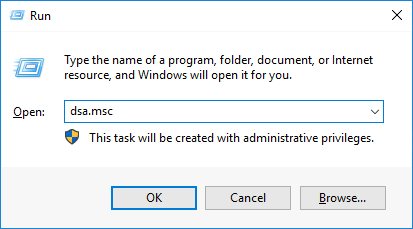 Move Users to a OU (Organizational Unit) :

Open Group Policy Manager :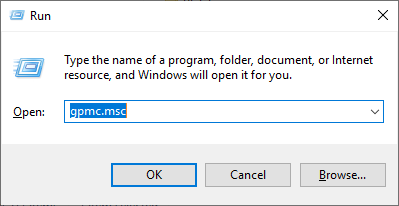 Create GPO and link it to the OU :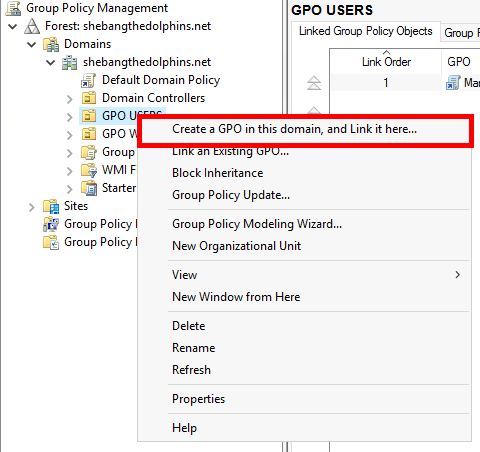 Give a name to the new GPO :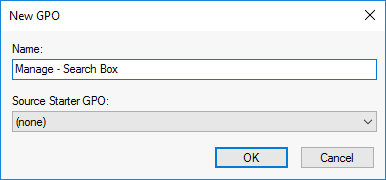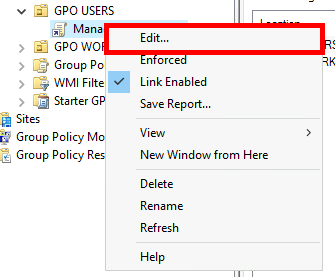 Go to User Configuration > Preferences > Windows Settings > Registry > Right click > New > Registry Item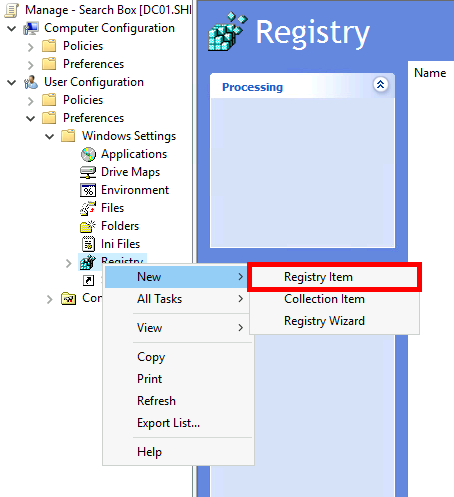 Set Group Policy Object
Set the New Registry Properties parameters :

Action : Replace
Hive : HKEY_CURRENT_USER
Key Path : SOFTWARE\Microsoft\Windows\CurrentVersion\Search
Default : SearchboxTaskbarMode
Value data : 0 : hide, 1 : search icon, 2 : show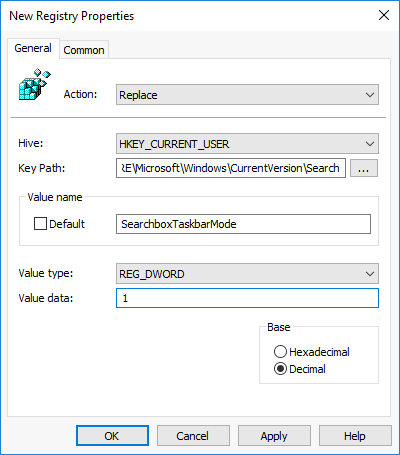 Result
Restart your domain computer and open a session with user login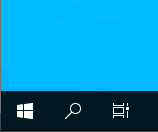 This work is licensed under a
Creative Commons Attribution-NonCommercial-ShareAlike 4.0 International License
.
Contact :