How to get the last Group Policies Objects in a Active Directory environment
Last updated: Dec 13, 2022
More it evolves, more Microsoft add new GPO rules in his Windows operating system. We will see here how to update policies bases in a Active Directory environment in order to have the latest ones.
Get the last policies
First we have to get the last policies.

To get them, we have the choice to :
Download the Administrative Templates pack from the Microsoft website : https://support.microsoft.com
Or from any recent Windows operating system, get a copy of the C:\Windows\PolicyDefinitions folder.

Copy policies to SYSVOL folder
To create our Central Store for Group Policy Administrative Templates, we need, from a Active Directory Domain Controller to copy the PolicyDefinitions folder (which includes the .admx (policies files) and .adml (languages files) files to \\domain\sysvol\domain\Policies\ (or C:\Windows\SYSVOL\sysvol\domain.local\Policies).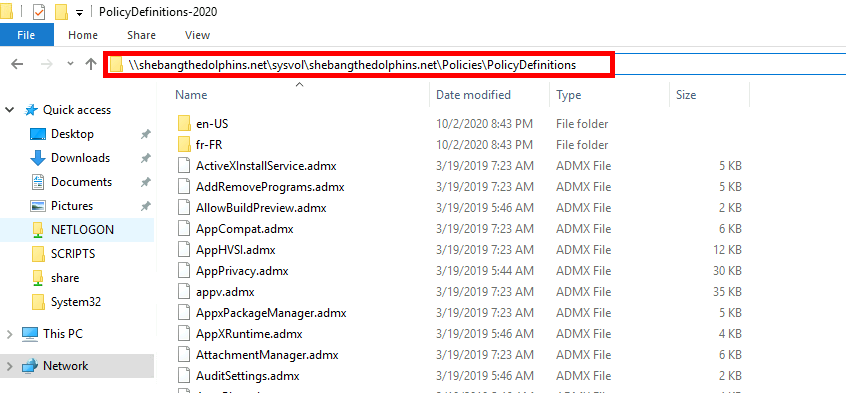 Check
From the Group Policy Management Console we can now see that we use the Central Store.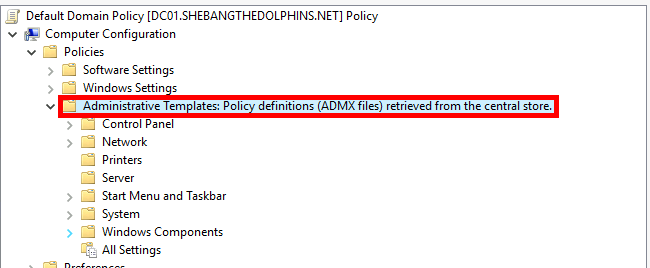 If there is no Central Store (no \\domain\sysvol\domain\Policies\PolicyDefinitions folder) the Policies will be loaded from the local computer (our Active Directory server).

This work is licensed under a
Creative Commons Attribution-NonCommercial-ShareAlike 4.0 International License
.
Contact :