How To : iMule the next generation P2P on Windows 7
Configuration
OS : Windows 7
iMule : 2.3.2.3
Intro
iMule and I2P
iMule (for invisibleMule) is a free open source anonymous P2P, which connects through the anonymous I2P network and the Kad network.
To work iMule needs I2P in order to secure and grant anonymous exchanges.
System requirements
I2P
As I said previously, to work iMule needs I2P. We have to install (see : here).
Configure I2P
Enable SAM bridge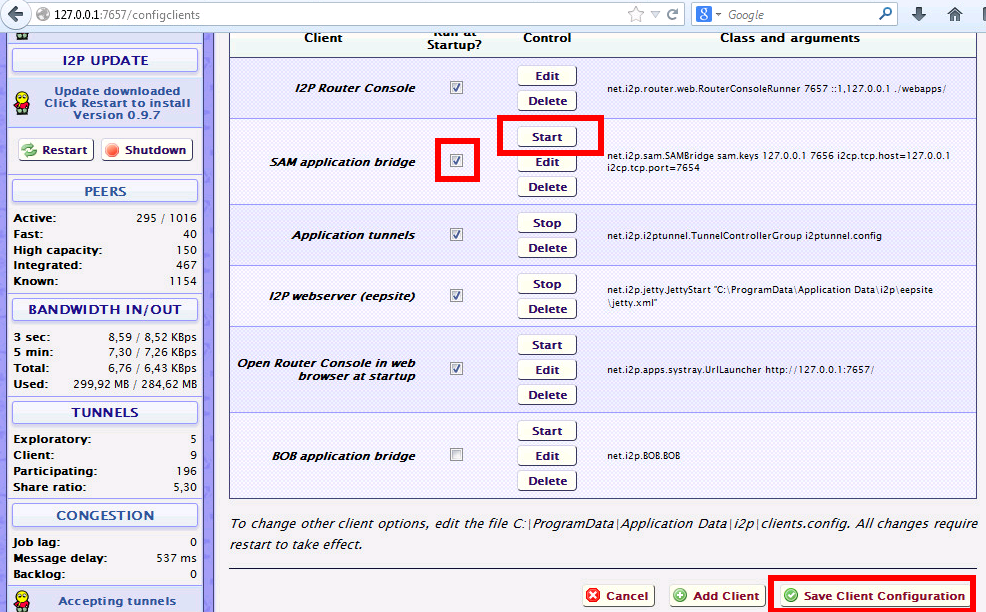 iMule
Download
It seems to be quite hard to find the software. You can normally download it from www.imule.i2p via I2P.
Installation
Unzip the zip file wherever you want (c:\Program Files (x86) for example) then execute imule.exe. After few seconds connexion state should turn green to inform you that everything is ok.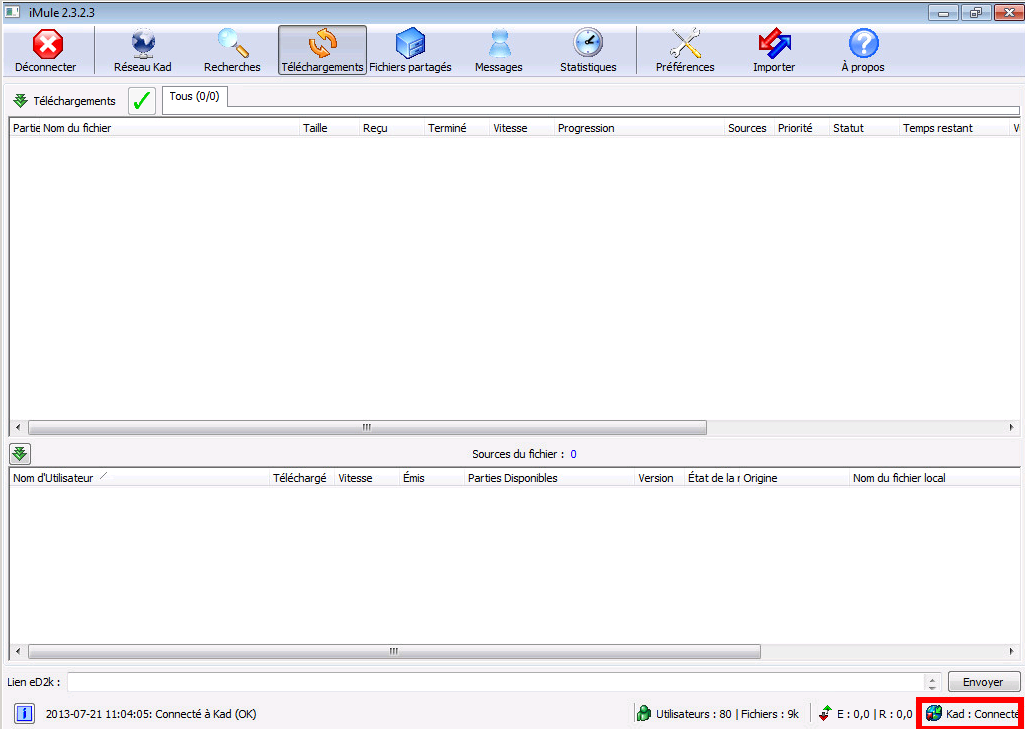 This work is licensed under a
Creative Commons Attribution-NonCommercial-ShareAlike 4.0 International License
.
Contact :