How to run a PowerShell script from the Windows Task Scheduler in five steps
It can be usefull to run PowerShell script from Windows Task Scheduler. It's not that easy, we will see how to make it works.
Create a PowerShell script
For example : c:\Path\PScript.ps1.

Open Windows Task Scheduler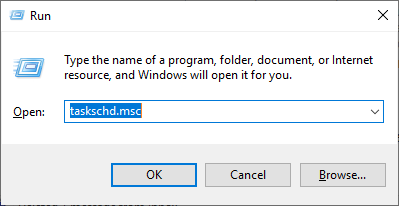 Create a task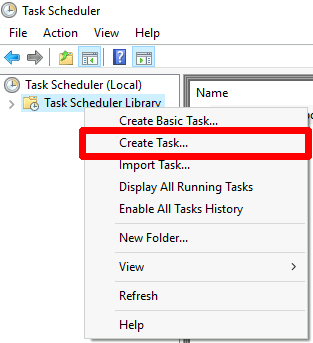 Give a task name (ex : My_Task), select user under who the task will run (ex : NT AUTORITY\SYSTEM) and hide the task.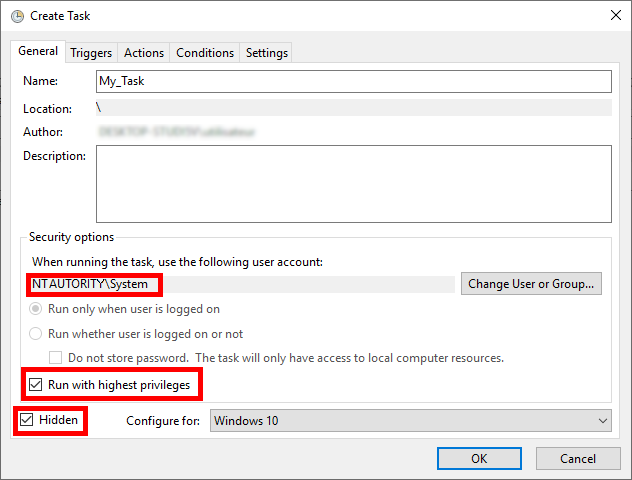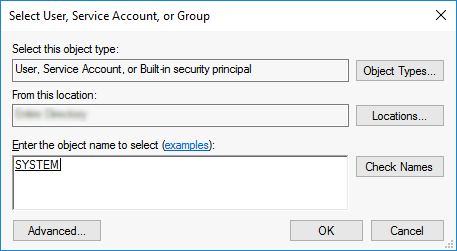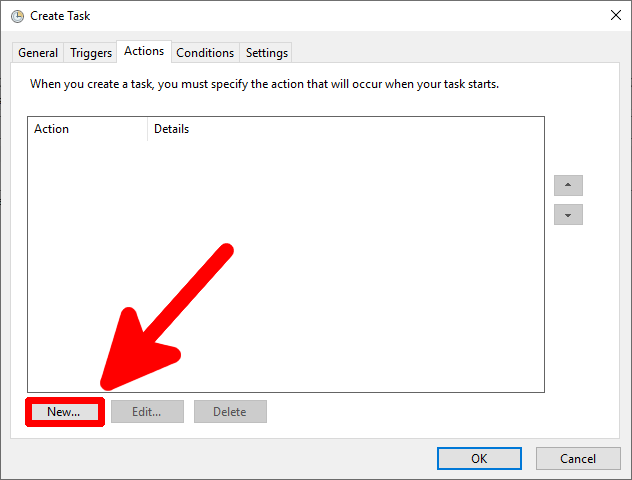 Set New Action this way :
Program/script : powershell.exe
Add arguments : -Noninteractive -Noprofile -ExecutionPolicy bypass -Command "& 'C:\Path\PScript.ps1'"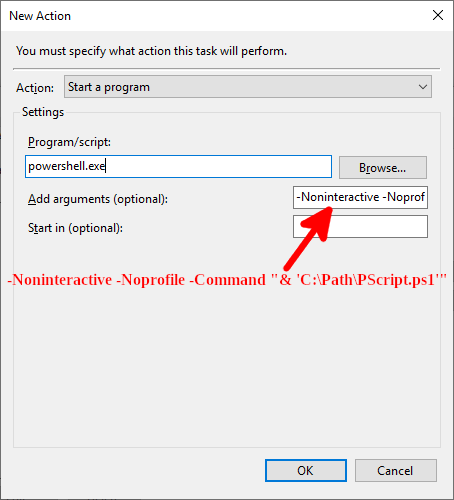 This work is licensed under a
Creative Commons Attribution-NonCommercial-ShareAlike 4.0 International License
.
Contact :